Hiya bookish people!
As a kid, I loved Barbie, and I don't know many other people who didn't. Heck, I still watch it now, when I get the chance. And with recently ordering my physical copy of House of Salt and Sorrows, I felt it only fair to compile a list. Lists are cool.
I've written down the books that remind me of my favourite Barbie movies, of which there are four. Some of these are retellings, and some of these just had really strong vibes that made me think of these movies, or the books while watching the movies. I've also included the link to my favourite scenes in each movie.
Alexandra? Alexandra! Where are you!? You need to check I've got these right!
Goodreads and Wikia links are on the left!
---
---
---
---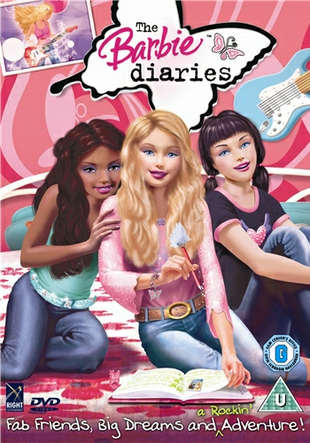 ---
---
---
---
---
---
---
---
---
---
Unfortunately, I just couldn't think of any for Swan Lake and Nutcracker. I'm sorry.
Do you agree with these comparisons? Do you have any you'd add? Do you have any suggestions for Swan Lake and or Nutcracker?
---
hi