Hiya bookish people!
I owe everyone my deepest apologies, I did not post on Friday because of some computer troubles, and this week is basically the one week I didn't post on time! Please don't hate me?
I am going to be spamming your inboxes with the two posts I missed so I am sorry if there are mistakes due to me rushing and wanting to push out content as much as I can! I love y'all!
Yes, this is yet another double tag. First I will be doing the Women's History Book Tag, and I really really really implore you to immediately follow the creator, Margaret @ Weird Zeal ( and Sophie @ Me and Ink, who tagged me 🙂 ) because she has such amazing content regarding how to support booksellers, Amazon, and amazing things like the Women's History Book Tag.
Secondly, I was tagged by Alexandra @ Reading by Starlight, my #eczemasister, to do the Harley in the Sky Circus book tag! We both love the entire thought of a circus / carnival, and yet neither of us have been to one! This is extremely distressing guys, New Zealand ( and everywhere else ) needs more circuses!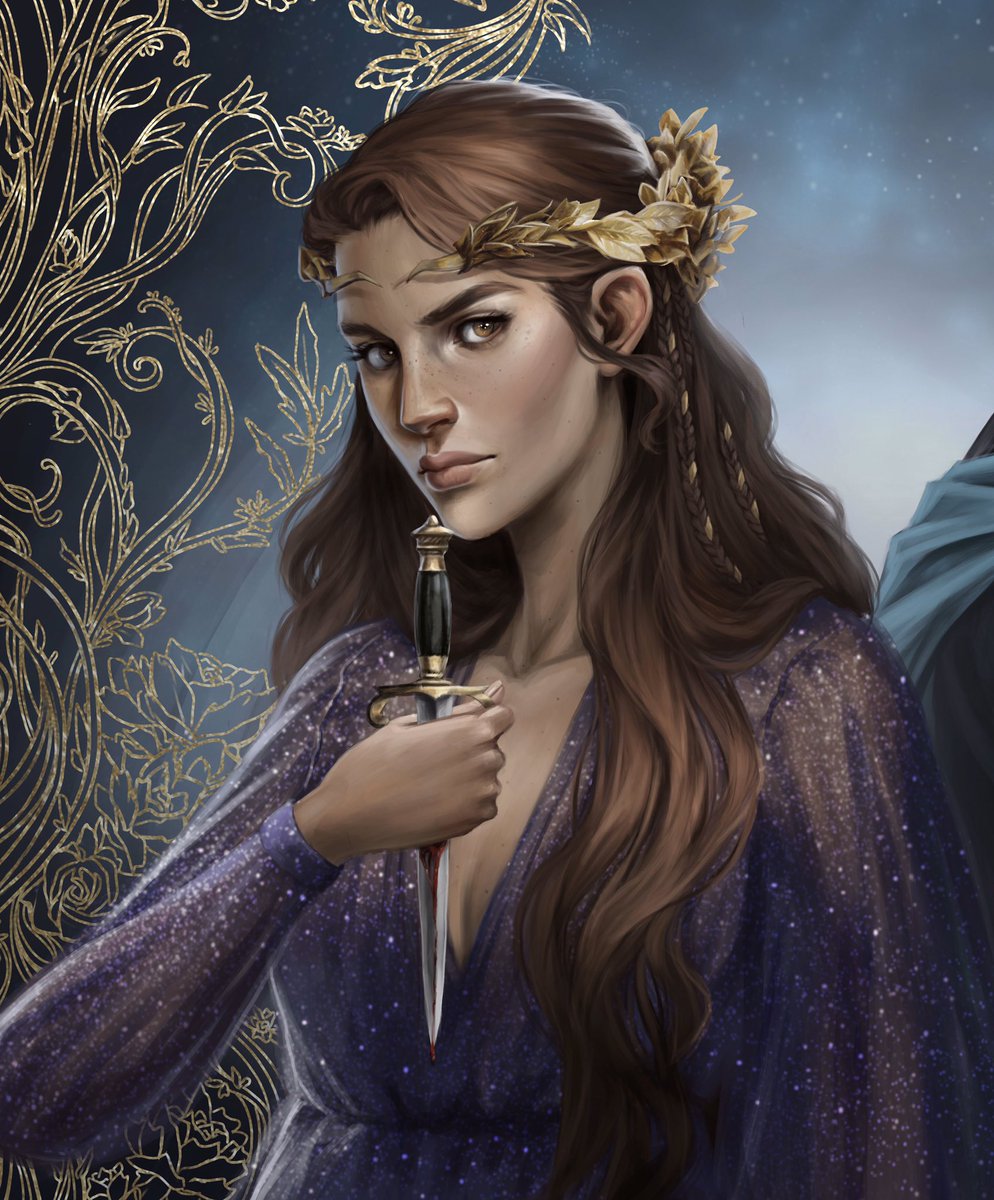 I definitely have to say Jude Duarte from The Cruel Prince, and her defiance definitely doesn't get watered down as the trilogy continues. Jude definitely doesn't do as she's told and rather would be one of the best morally grey female characters I have ever read. She never backs down from a fight she is told she can't win, and doesn't let the Fae tell her what she can, and can't do.
---
In Stephenie Meyer's The Chemist, Juliana is definitely one of the most scientifically intelligent characters I have ever read in New Adult fiction. As an ex-information-grabbing-person through torture ( I do not know for the life of me what the title is ), she has practised the use of chemistry and how to trick the Government in many ways. Although, I don't condone her stealing library books, even if she is on the run.
---
Katniss freaking Everdeen! Katniss is one of the most amazing characters, and she is the literal face of the rebellion! I watched Katniss experience everything, and felt so much of these things through the books with her. The power she was granted was enough to rise people to action, and that action changed the world! Also, she demanded that Buttercup stay, which was awesome.
---
Queen of Air and Darkness by Cassandra Clare had some of the most beautiful writing I have read in a long, long time! I regret that I haven't read nearly all of her books in the Shadowhunters chronicles (how could I, there are so many! Actually, yes I could. I just haven't. I'm sorry). I loved reading about Emma and Julian and Mark and Diego and Kit and everyone! The Blackthorns family dynamic was beautiful to read.
---
I was thinking of saying Feyre during ACOWAR, but I couldn't because I don't think that she necessarily was focused on as a warrior. Instead, I want to give some major appreciation to Molly Weasley. While the book wasn't about her, she is definitely my favourite female warrior, and if a book ever came out about Molly Weasley ( that didn't completely contradict the entire rest of the series ) then I would snatch it up in a heartbeat.
---
Now, this book was written by two authors, one of which is a woman. The book in question is Aurora Rising by Jay Kristoff and Amie Kauffman. I absolutely loved this book, and if you read my post from monday, you'd have seen that the sequel is on my watch list as a release that couldn't get here fast enough! I am gonna buy a copy as soon as I am safely able to do so at my local bookstore 🙂
---
I found Small Blue Thing in a second hand store during a road-trip with my dad, and he bought the book for me ( along with Wuthering Heights, where I became trash for one of the most problematic classic romance novels ). I read it nearly a day, and since then I've thought that it is such a cute book with paranormal influence that just makes it a lovely read. It was also my first ever ghost-y YA read.
---
I am really happy that the current YA genre explores so much of the LGBTQ+ community, and I can't stress enough how many books are available for young people, and adults, to read about characters who are apart of the community. Since the LGBTQ+ community has started to become more widely accepted and vocal about who they are with less fear of ridicule, it is important for young readers especially to read about these characters so that they are informed, and they may find themselves relating to a character and discovering or come to terms with as part of themselves. As for the question, I am going with Simon vs. the Homo Sapiens Agenda by Becky Albertalli. I will always enjoy the cuteness of Blue and Simon.
---
I definitely have to agree with Sophie and say The Night Circus by Erin Morganstern. The hype is definitely deserved, and as far as a mystical debut goes, this book is absolutely amazing! I have always wanted to go to a circus ( Christmas in the park isn't quite the same thing ) and this book was definitely one that solidified that item on my bucket list.
---
Ooooh, yay! I am going to say Tracy Edwards, she was the skipper of the first all female crew to participate in the Whitbread Round the World Yacht Race in 1989. I went and watched 'Maiden', the documentary about their vessel Maiden, with my dad last year in an amazing little cinema that wasn't part of a cinema chain. I loved it ( my dad loves boats, so I've always had a connection to the ocean ) and found her story to be extremely inspiring.
As for the book, I am going to go with Hidden Figures by Margot Lee Selley. I loved the book so much and am glad that the story of the influence that these amazing, intelligent and strong women of colour had on the moon landing. It's the hidden stories that are the most interesting.
---
🌷

Ring master

🌷
what book introduced you to your favorite genre?
My dad bought me a copy of the book Corby Flood which I think pretty much pulled me into the idea of adventurous fantasy books, but when Bruno leant me A Court of Thorns and Roses, I knew that I was once more drawn into the world of faeries and magic. I'm very glad I got warned about that chapter in ACOMAF, I had the sense to read that chapter at home, thankfully. If my teacher had looked over my shoulder, it would have been mortifying!
---
🌷 AEROBICS 🌷
a fast-paced read
I recently got sent a proof copy of Harrow Lake by Kat Ellis, and I have a review coming soon. It was an amazing fast-paced book that had me tearing through the pages, unable to put it down in case I missed the next steps of the book. Yes, my logic works. Plus, it is so difficult to find really well written YA thrillers that are actually YA, not adult or new-adult trying to use a fake moustache and trench coat to creep in.
---
🌷 CLOWNS 🌷
a book that made you laugh
I was recently reminded of this book when I recommended it to Margaret. Alex, Approximately is a lovely and light hearted book that I absolutely enjoyed reading. It is sort of a retelling of the 1998 move 'You've Got Mail', which I didn't know until after I read it. I remember laughing along in the book, finding the experience actually just really easy going and amusing.
---
🌷 KNIFE THROWER 🌷
a book that had you on the edge of your seat
I have to agree with Alexandra on this one because I finished this book a few days ago, and will be ordering a copy from my bookstore ASAP ( I used a digital copy to read it ). Alexandra has recommended this book on multiple occasions, and I finally read it! Five stars!! I loved it so much and will recap it in my next O.W.L.s checkpoint, but I loved it so much. Also, the thought of starlight and salt sounds like a wonderful night time beach aesthetic!
---
🌷 TIGHTROPE WALKER 🌷
a book you just couldn't put down
During this isolation period, I have read many books in one day bursts. Serpent and Dove was one of those books ( although I was pushing the time! I couldn't sleep without knowing what would happen next! ) and I just couldn't put it down. I read through the entire day and most of the night to finish it, practically having to force myself to go and walk my dogs and do chores before being able to pick it up again.
---
🌷 Ventriloquist 🌷
a book with a great twist
I am agreeing with Alexandra once again to say a book from the Folk of the Air trilogy, but I have chosen The Wicked King instead. I used this series to try and fill the ToG and ACoTaR shaped Fae holes in my heart and it certainly helped! The ending was just so twisted and evil and amazing. I loved it.
---
🌷 MAGICIAN 🌷
a book with a magic system you love
I had to think quite hard about this one, but eventually decided on another of my O.W.L books. A Heart so Fierce and Lonely! Now, this answer is gonna be a bit of a huge spoiler, so please don't open the text underneath if you don't wanna be spoiled about a character.
SPOLIERY STUFF IN HERE

I absolutely loved how Grey's magic was described! Having to imagine his magic like stars, and he is slowly moving them in order to have them fix or become or create something is such a wonderful and heroic type of magic, kinder than ice or blades or flames.
---
🌷 STATIC TRAPEZE 🌷
best or worst cliffhanger
I have to agree once more with Alexandra! ( I swear that I am capable of having original thoughts )
---